The Toyota Avalon turns heads at Merced Toyota and on the roads around Modesto. A luxury car in all but name, this full-sized sedan delivers a combination of luxury features, value, and legendary reliability that simply can't be beaten.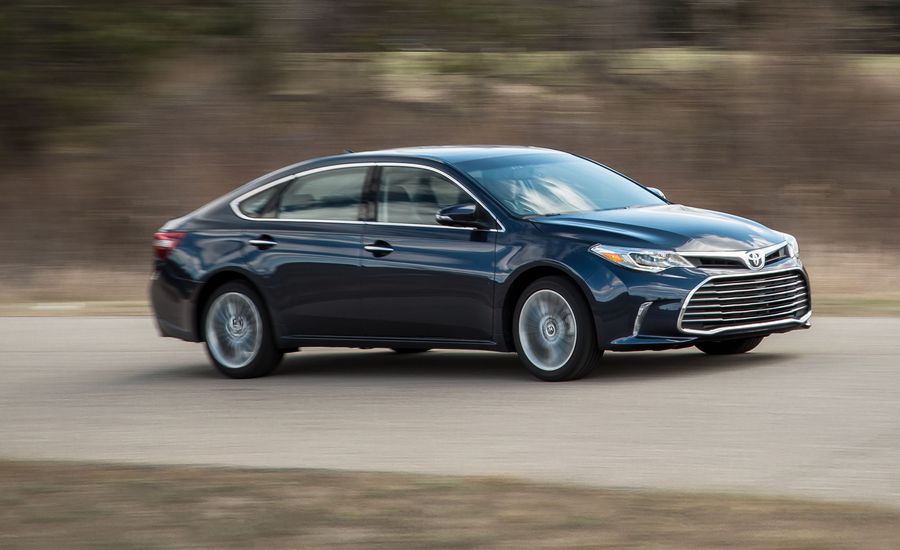 2018 Toyota Avalon Details 
All trim levels (XLE, XLE Plus, XLE Premium, Touring, and Limited) on the 2018 Toyota Avalon are equipped with the same powerful V6 engine coupled to a six-speed automatic transmission. Front-wheel drive is likewise standard.
If the luxury of the Toyota Avalon punches above its weight, the powerful engine ensures that it drives "light." Acceleration is sprightly, and the car has firm suspension and responsive steering, neither of which are to be taken for granted in this segment. Whatever else this car may be, it isn't dull.
2018 Toyota Avalon Safety and Special Features
The IIHS awards this car a Top Safety Pick, while the NHTSA gives it top marks (five stars) as well.
You can chalk that up in part to design and a robust build. However, there's also a significant assist from the Toyota STAR safety system, and the safety features offered in the Toyota Safety Sense safety suite, which is standard on all trims.

Many shoppers looking for a new Toyota model are drawn to the Toyota Avalon Limited. That's because many features that would have to be optioned in on the four lower trims are standard equipment here. It's impossible to do justice to the feature set in this small space, so we suggest speaking to your Toyota dealer for full details.
An honorable mention goes to the 2018 Toyota Avalon Hybrid. Its front-wheel drive is powered by a 200 net horsepower hybrid drivetrain. Each of its three trims makes it a luxury alternative to the Toyota Prius and Toyota Camry Hybrid.
Buying a 2018 Toyota Avalon
The Toyota brand isn't technically a luxury marque, but the 2018 Toyota Avalon fits every criterion, save for one: you won't pay a luxury brand premium. If you want a blend of luxury and value, this is it. Visit your Toyota dealership near Madera, CA for a test drive. Merced Toyota is located at 1400 Auto Center Drive.
*Not all features available on all trims; speak to your Toyota dealer for details.